I feel like there should be screaming and pandemonium, when I read this weeks title. This time next week I will be scrambling to get the ingredients for the side dish I am taking to Thanksgiving dinner. But for now I am in gift making and buying mode. I am in two holiday swaps. One if for our local knitting group and I am just about done with that one. Muwahahaha! I need to order something but other than that I am done! Woot. The other one is for Nerd Wars. I am well on my way with progress for that one so yippy.
As far as other shopping goes, I think I know what I will get everyone but haven't had an opportunity to shop. I usually wait until after Thankgiving to do my shopping but because it's so late this year I may have to start this weekend. There are only 3 weeks between Thanksgiving and Christmas. Aieeeeee!
Shapely Boyfriend
Arm number two.
I have to say the picture above makes me think of something that was scandalous in Georgian England. Seriously it's just a bit of shoulder and arm. How racy :) Perhaps I need to lay off the historical romances...
Anyway due to swap projects in the works I put this aside the later part of the week. I cast off the first sleeve last week and got a lot done on Thursday but didn't manage to finish it like I hoped. I should be able to finish it tonight and get started on the button band.
Mint Ginger Ale Soda
A Sneak Peek!
So I mentioned that I started and finished this guy between last week's post. I love making hats, so quick and satisfying. The pattern is called
Cherry Soda/Orange Soda
and while I call all fizzy drinks pop, I needed a green soda to name my hat. Ginger ale came to mind but not just any ginger ale but Mint Ginger Ale. I love this stuff, it totally reminds me of the holidays because that's when its available. Apparently it's a Pittsburgh thing but this is my drink of choice around Christmas time. Anyway the pop is Green! So of course I had to name my project after this favorite!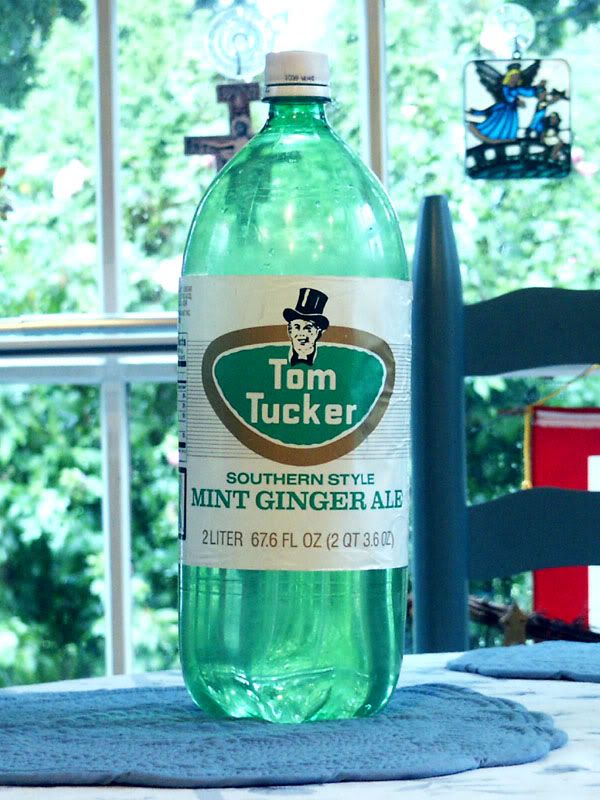 Ginger Ale Podsters
Little mitts!
So I tried to start these two at a time but that was an epic fail. I think I got the needles twisted so I just pulled them off and will make them one at a time. I will try again at some point. Anyway so a friend made these for her last swap and they turned out really nice so I wanted to give them a try.
I originally picked a different yarn but it had a color that my swap partner didn't like. Thankfully I was still on the hat so I swapped out the mitt yarn. One complaint with the teal is that it's kinda dark and it bugs my eyes. I think it will be easier now that I can see my stitches versus just the cast on row.
So that's all for this week.
For other WIPs check out
Tami's Amis
and
Frontier Dreams
Check out my new meme
Movie Madness Monday
<3 Heather